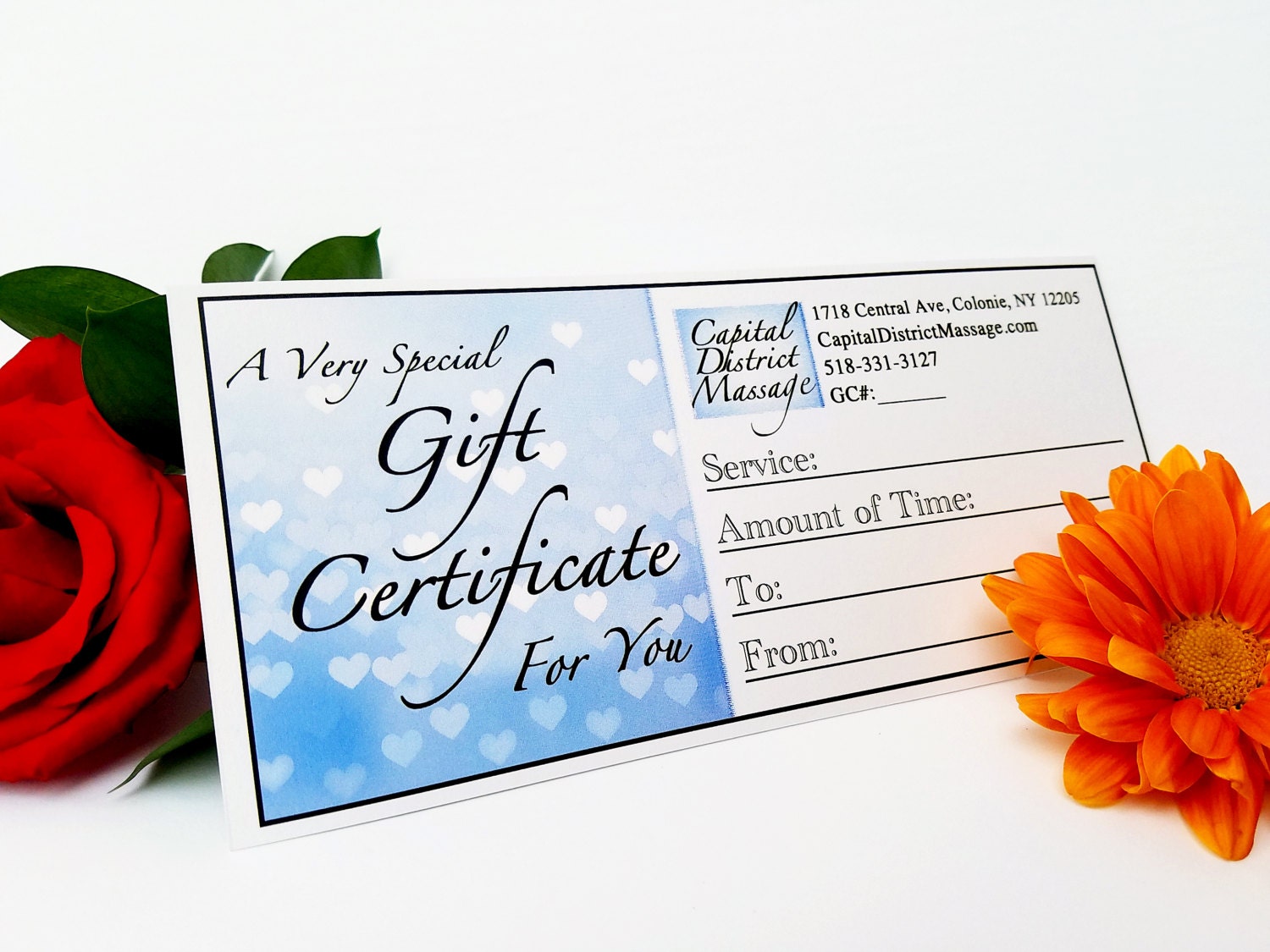 Gift certificates are available to order online. Paper and digital versions are available.
Click the link above to go to our Etsy shop.
Select the type of massage you want from the drop down menu where it says "Select a Length." You may scroll down to see all the different services.
Click "Add to Cart" and "Proceed to Checkout"
Shipping Options
You will receive a confirmation email once the order is placed and a shipping notification when it's mailed out (usually on the same day or the next day at the latest.) Shipping is free.
To receive your gift certificate within 24 hours please request email delivery in the note section at check out.
Gift certificates can be sent to you or directly to the recipient. Please let us know if you want us to fill in the "To" and "From" sections (this would be handwritten on paper gift certificates and typed on digital gift certificates.) Otherwise we will leave it blank for you to fill out.
Terms of Use
Gift certificates expire after seven years. All orders are final and non refundable. If you have any questions about placing an order, please contact us.