Select the type of service you want to see all different length and pricing options.
If you are shipping a gift certificate directly to the recipient, please email us at capitaldistrictmassage@gmail.com with the "To" and "From" information so we can fill out the gift certificate before mailing it. If you are shipping to yourself, we will leave it blank for you to fill out yourself. Thank you!
Soothing Mint Body Oil
00002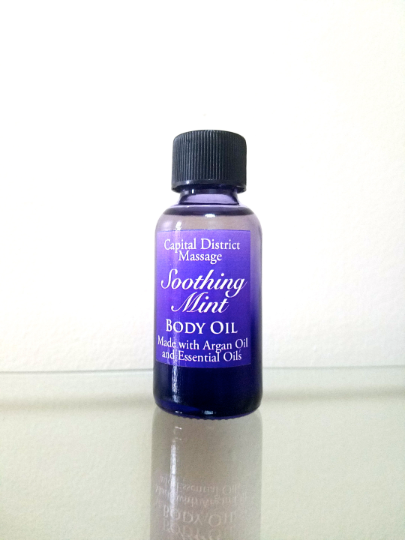 Soothing Mint Body Oil: The most prominent aroma in this blend is the wintergreen and peppermint, which gradually fades out into a soft floral scent. This blend may assist in relieving pain. A base of Moroccan argan oil keeps skin and hair moisturized, silky, and smooth. Scented with all natural therapeutic grade essential oils.
Ingredients: Argan Oil, therapeutic grade pure essential oils of Wintergreen Leaf, Camphor Bark, Peppermint Plant, Blue Tansy Flower, Blue Chamomile Flower, Helichrysum Flower, and Osmanthus Flower.